Fire Extinguishers
At Pace Fire Prevention we supply the best quality and affordable fire extinguishers
We sell 6 different types of fire extinguishers with a large variety of sizes.
If you are not sure which one suits best for your needs look on the chart below or give us a call!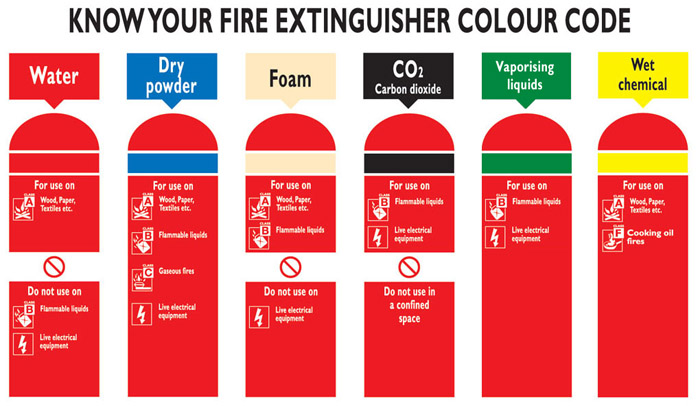 Types of fire extinguishers:
Water: for use on : Wood, Paper, Textiles etc - Do not use on: Flammable liquids, Live electronical equipment.
Dry powder: for use on: Wood, Paper, Textiles, Flammable liquids, gaseous fires, Live electronical equipment.
Foam: For use on: Wood, Paper, Textiles, Flammable liquids - Do not use on: Live electronical equipment.
CO2 Carbon dioxide: For use on Flammable liquids - Do not use in a confined space!
Vaporising liquids: For use on Flammable liquids, live electronical equipment.
Wet chemicals: For use on:Wood, Paper, Textiles, Cooking oil fires.
Fire Alarm Systems
A fire alarm system has a number of devices working together to detect and warn people through visual and audio appliances when smoke, fire, carbon monoxide or other emergencies are present. These alarms may be activated automatically from smoke detectors, and heat detectors or may also be activated via manual fire alarm activation devices such as manual call points or pull stations. Alarms can be either motorized bells or wall mountable sounders or horns. They can also be speaker strobes which sound an alarm, followed by a voice evacuation message which warns people inside the building not to use the elevators.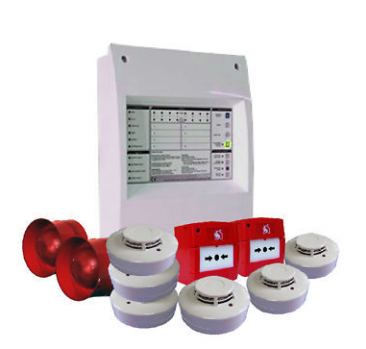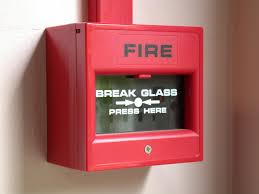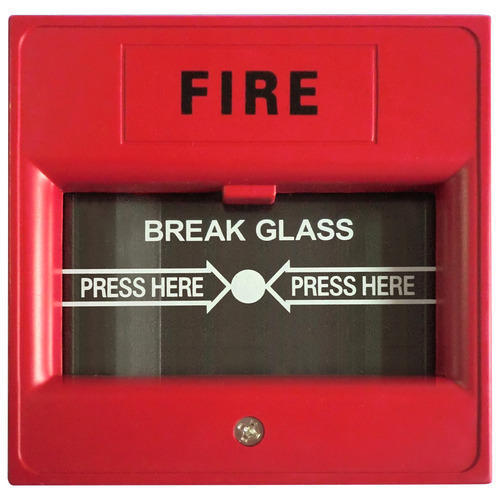 Fire alarm sounders can be set to certain frequencies and different tones including low, medium and high, depending on the country and manufacturer of the device. Most fire alarm systems in Europe sound like a siren with alternating frequencies. Fire alarm warning devices can also be set to different volume levels. Smaller buildings may have the alarm set to a lower volume and larger buildings may have alarms set to a higher level.

Extinguishing Systems
Automatic fire suppression systems control and extinguish fires without human intervention. Examples of automatic systems include fire sprinkler system, gaseous fire suppression, and condensed aerosol fire suppression.

This is a FM200 fire suppression which is also known as HFC227ea. FM200 is a waterless fire protection system, it is discharged into the risk within 10 seconds and suppresses the fire immediately.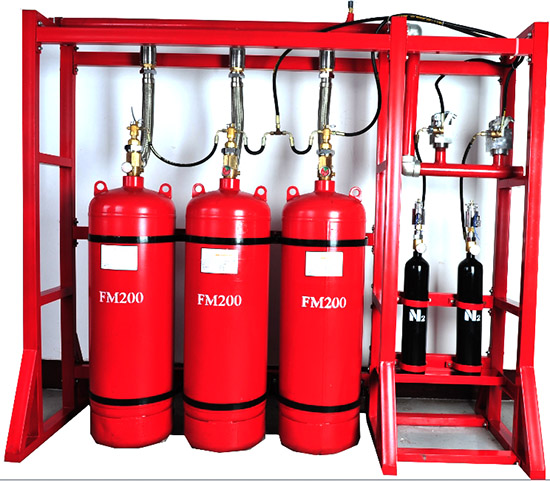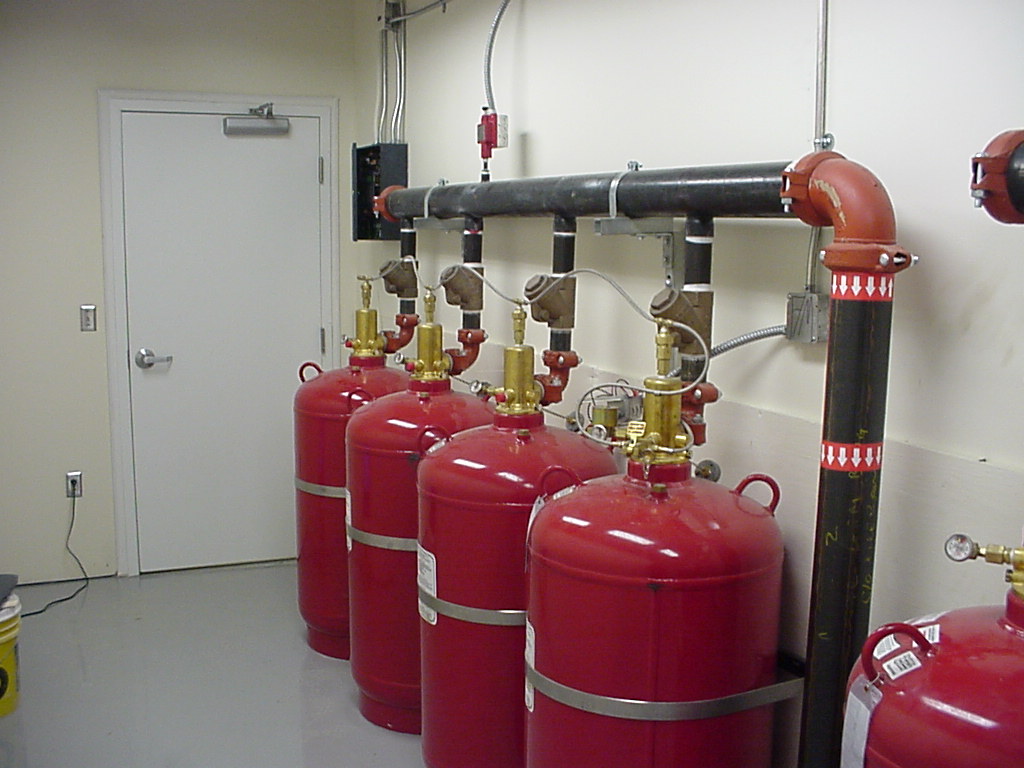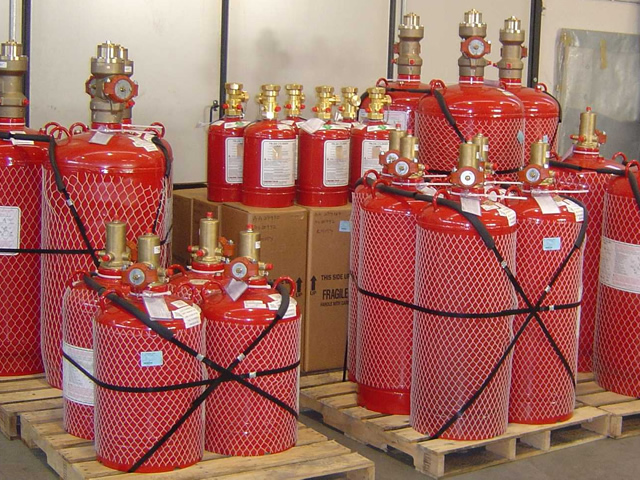 Safety Signs
Fire safety signs are an essential element of fire protection to help you ensure staff and visitors know what to do in the event of an emergency. Our range of signs are designed to meet all your fire safety needs and help ensure you comply with current safety regulations.
click here for the full catalogue or click here for the full marine catalogue.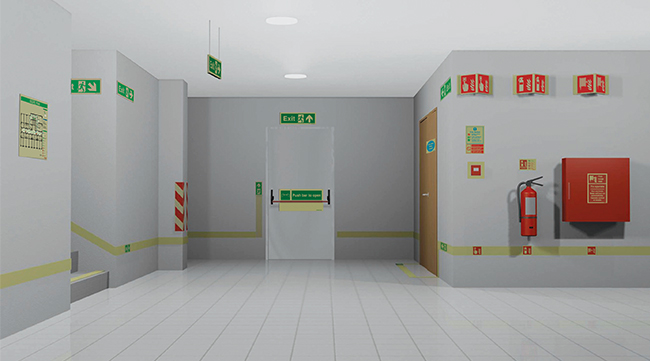 CCTV Systems
Closed-circuit television (CCTV), also known as video surveillance, is the use of video cameras to transmit a signal to a specific place, on a limited set of monitors. It differs from broadcast television in that the signal is not openly transmitted, though it may employ point to point (P2P), point to multipoint (P2MP), or mesh wired or wireless links e.g: Mobile, Tablet, Remote PC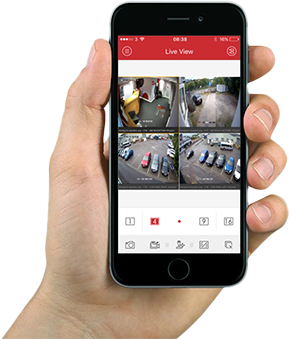 We from Pace Fire Prevention have a big selection of (CCTV) fitting for any environment that needs surveillance in areas such as home's, bars, banks, casinos, schools, hotels, airports, hospitals, restaurants, convenience stores and other areas where security is needed.
We deliver the best service, installations and after service on the island!
Intruder Alarm Systems
A Intruder alarm system is a system designed to detect intrusion – unauthorized entry – into a building or other area. Security alarms are used in residential, commercial, industrial properties for protection against burglary (theft) or property damage, as well as personal protection against intruders.

Some alarm systems serve a single purpose of burglary protection; combination systems provide both fire and intrusion protection. Intrusion alarm systems may also be combined with closed-circuit television surveillance (CCTV) systems to automatically record the activities of intruders, and may interface to access control systems for electrically locked doors. Systems range from small, self-contained noisemakers to motionsensors for residential, commercial, industrial properties.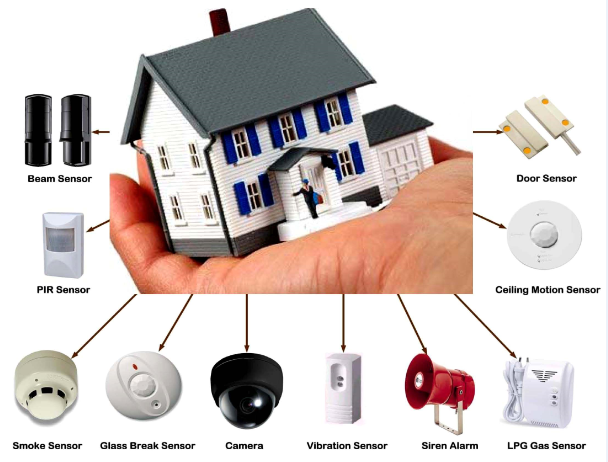 If you are in need of an intruder alarm system feel free to contact us for a quotation.
Access Control Systems
Beside CCTV and Intruder Alarm Systems you can also install an Access Control System to secury certain area's of your properties.
The most common places that use an Access Control System are appartments, bars, banks, casinos, schools, hotels, airports, hospitals, restaurants, convenience stores

There are three types of Access Control Systems:
something the user knows, e.g. a password, pass-phrase or PIN
something the user has, such as smart card or a key fob
something the user is, such as fingerprint, retinal scan (eye scan) verified by biometric measurement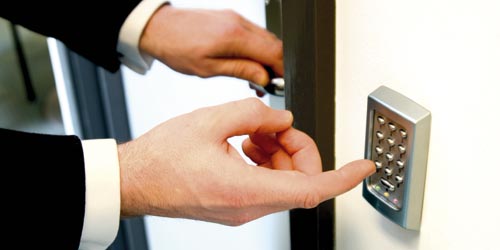 miscellaneous products
We have a big variety of miscellaneous items here are a few examples:
fire protection kits
Fire blankets
smoke alarms
domestic fire safety equipment
Commercial and domenstic vehicles equipment